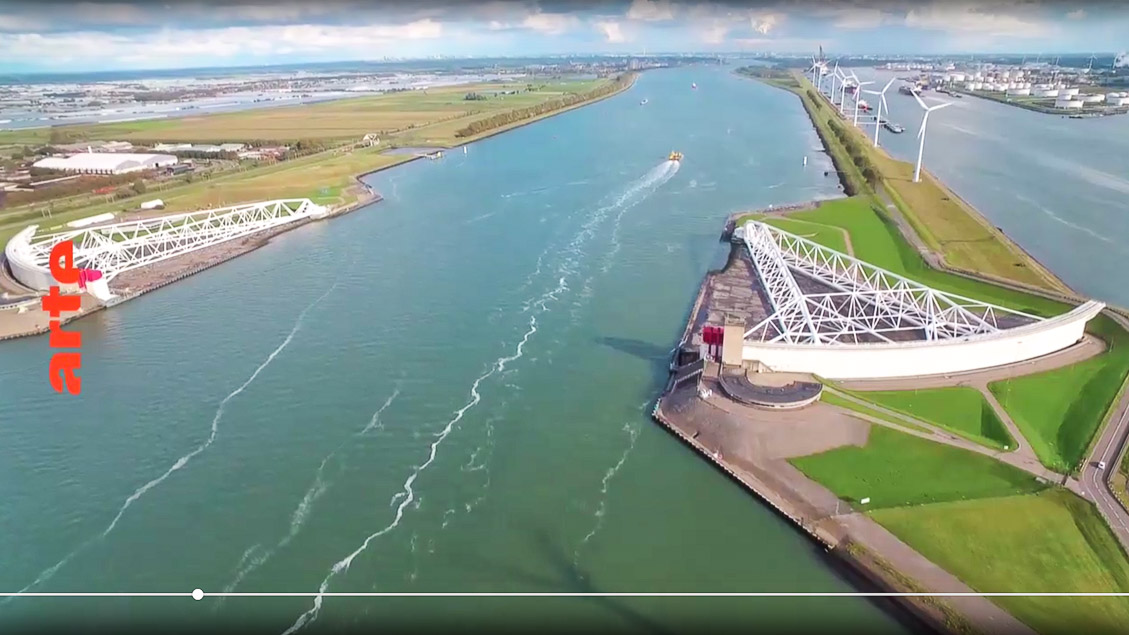 Almost one third of the Netherlands is below sea level, mainly in the Rhine-Meuse delta. After decades of efforts to drain the water, the country, famous for its unique water protection programme, has finally decided to live with water and give it more space.
In the middle of Europe there is a unique biotope with a landscape formed by water: the Rhine-Meuse Delta. Almost one third of the Netherlands is below sea level. The country has 3,500 polders and many of its cities are crossed by canals. Hence the saying: "God created the world, but the Dutch created Holland". Today, the Netherlands has developed a unique water protection programme. In this country, nature is on a par with urban planning, intensive agriculture is gradually giving way to water, and extensive nature reserves are located in the immediate vicinity of Rotterdam, Europe's largest industrial port. Henni, Remon, Bart, Joop, Thymen, Rob and others live in the Rhine-Meuse delta - and they love their land. From the source of the Waal to the port of Rotterdam, they serve as guides, explaining plants, bird species and protected mammals as well as human activities to preserve this unique ecosystem. It teaches us that it is the heritage of the Delta's inhabitants to defy the advances of the sea and the floods. New natural areas are maintained by the release of beavers for dam building and the introduction of Konik wild horses and Galloway cattle for grazing. Humans and animals have the same goal: to keep their habitat in balance. Flooding cannot be completely avoided, but it can be regulated by innovations such as Nijmegen's "Waal Bypass". Other ingenuities include the Delta's floating houses, which have now become real tourist attractions.
by Sylvie Deleule - ARTE Discovery, 43 Min.