DELTAS OF THE WORLD: Ebro – The Green Jewel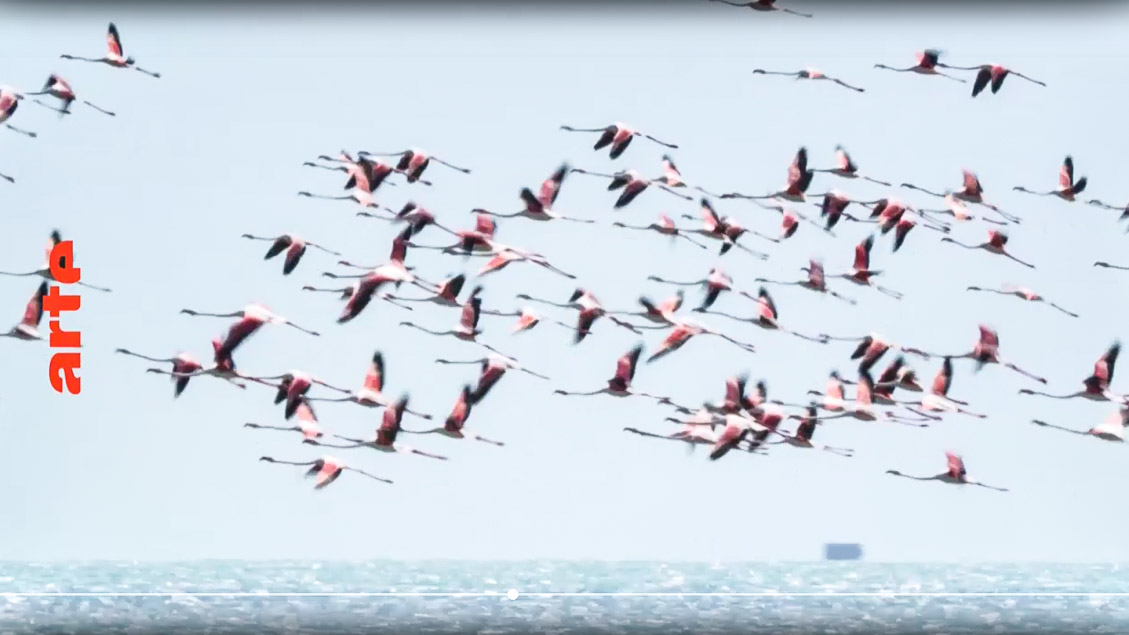 The Ebro Delta is full of contrasts: the unique flora and fauna of this wetland is now being explored by dedicated experts. The aim is to protect the ecosystem from threats caused by humans, including invasive species, competition for habitat and rising sea levels.
In the south of Barcelona, the Ebro River forms a delta. In addition to rice cultivation and salt production, its wild beaches and lagoons offer an ideal habitat for immigrated and native species, such as the local flamingos. But these fascinating and seemingly untouched wetlands face a major problem: because rice farmers want to eradicate all pests and introduced diseases, rare, protected animal species are also endangered. How can industrial agriculture and nature conservation be reconciled? The situation is further exacerbated by the spread of non-native species, climate change, agricultural pollution, sealing and dam construction. The destruction of the Ebro Delta is progressing slowly but surely. A handful of dedicated experts, including Ebro National Park employees, biologists and researchers, are working to save this unique ecosystem and find a variety of creative solutions to protect birds, bats, turtles and fish and convince farmers of their plans. They are even re-establishing species that can save the rice harvests. But the battle is far from over: According to forecasts, the area will be flooded by the Mediterranean Sea in a few decades' time as a result of climate change. Only sand and mud deposits, which are currently illegally retained by dams, could save the Ebro Delta and its inhabitants.
by Nicolas Gabriel - ARTE Discovery, 43 Min.