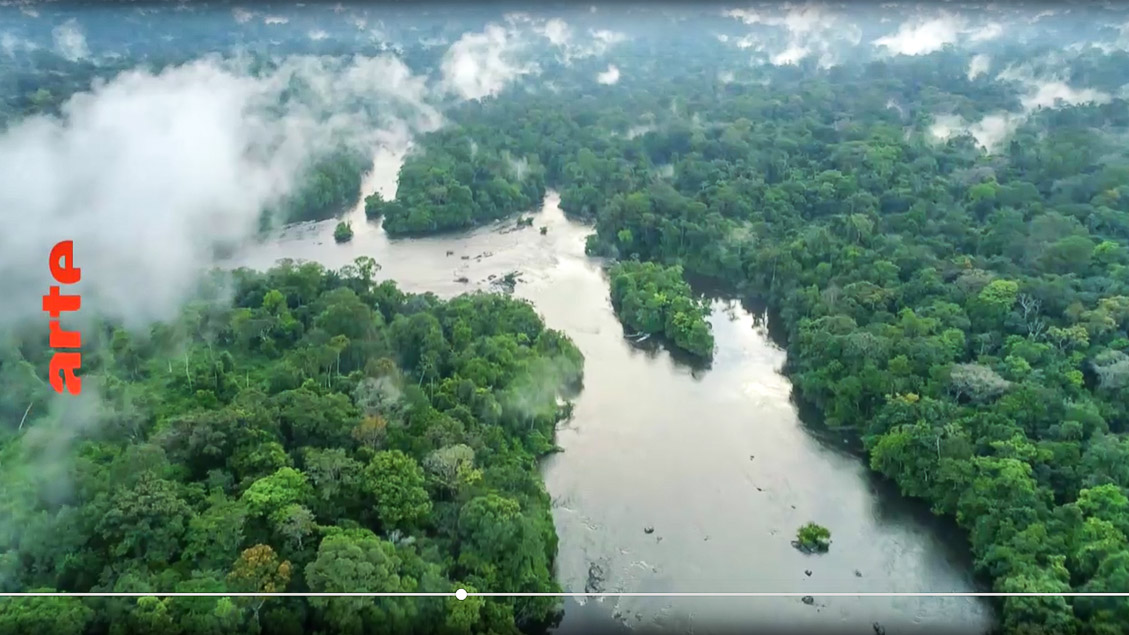 This cinematographic journey leads through the fascinating Amazon Delta. A simple boat will take you to the largest river island in the world, the Ilha de Marajó. Its inhabitants grow açaí: This berry with numerous healing powers is exported all over the world and sold at the famous Ver-o-Peso market in Belém in the south of the delta.
The Amazon Delta, rich in water, is home to a unique flora and fauna. This cinematographic voyage of discovery begins in the north of the delta, where the Tumucumaque National Park is the largest rainforest reserve in the world. At the height of the town of Macapá, the river reaches a width of 30 km, where cargo ships transport ore and soy from the hinterland. On the other side of the river is the Ilha de Marajó, the largest river island in the world. 200 years ago, Portuguese immigrants mixed with the indigenous population here. Today their descendants live on the edge of the impenetrable jungle from fishing and growing the açaí: this berry is sold all over the world and is considered a "superfruit" with numerous healing powers. South of the river island, the Rio Tocantins flows into the Rio Pará, which is also up to 30 km wide. The two river systems - the Amazonas in the north and the Pará-Tocantins in the south - are connected with each other and thus limit the 250 km large delta. The journey ends in the port of Belém in the south of the delta, where the fishermen unload their small single mast at dawn. The Ver-o-Peso market offers an exceptionally large variety of fish and other animals from the river and sea. And the adjacent herb market is known for its various medicinal plants, roots and tropical mixtures. It is not only the locals who buy goods here: This market is a real treasure trove for scientists and ethnobotanists from all over the world.
by Eberhard Rühle - ARTE Discovery, 43 Min.